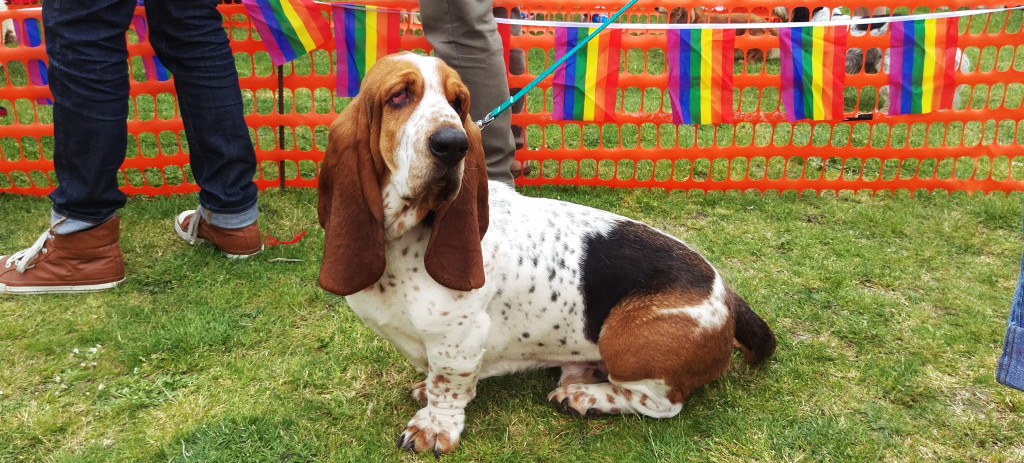 Check out that lovely basset hound! In the wonderful world of The Triangle today,directly outside my living room, was a dog show raising money for Bourne Free – our local pride festival.
A few friends came down for it and we all grinned like morons for the afternoon.
So. Many. Pugs. Evidence of pug-overdosing after the break.